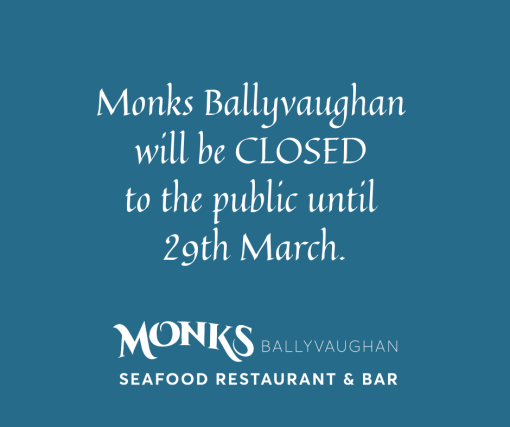 COVID-19 & Monks Ballyvaughan
16 March 2020
The Irish Government has asked all pubs around Ireland to shut their doors from Sunday night (15th March 2020) in light of the coronavirus until at least March 29th. Therefore Monks Ballyvaughan will remain closed to the public until March 29th.
Having consulted with the chief medical officer, the Government believes that this is an essential public health measure.
The Licenced Vintners Association (LVA) and the Vintners Federation of Ireland (VFI) both supported this decision, and urged all their members to close in line with the Government's request.