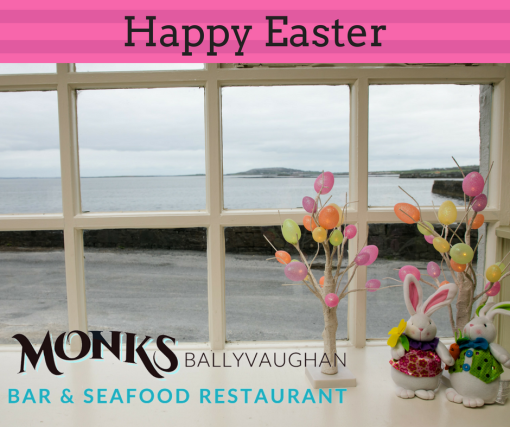 Happy Easter from Monks Ballyvaughan
11 April 2020
Wishing all our friends, customers; past, present and in the future, a happy and healthy Easter.
We are living in very challenging times but know that when the world settles down again there is a wonderful Seafood Restaurant located at the heart of the Wild Atlantic Way, surrounded by the Burren National Park and Galway Bay, waiting to welcome you.
In the meantime we are offering locals a TAKE AWAY service. Our TAKE AWAY service is not to encourage friends and customers from far to travel to us but rather to cater for all the locals who are working hard serving our country.
Wishing you all a wonderful Easter. Stay Safe and remember to respect Social Distancing.