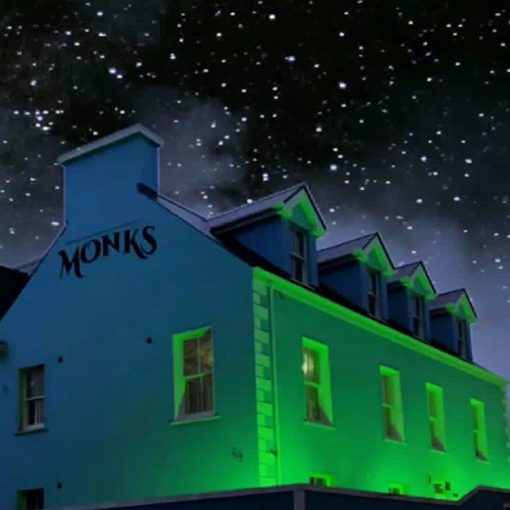 Happy St. Patrick's Day
15 March 2021
Happy St. Patrick's Day to all our friends abroad! We're looking forward to welcoming you back to Ireland when the time is right to travel again.
Dutch Fijne St. Patrick's Day aan al onze vrienden in het buitenland! Wij kijken er naar uit om jou weer te verwelkomen in Ierland wanneer de tijd rijp is om te reizen.
Spanish ¡Feliz Día de San Patricio a todos nuestros amigos en el extranjero! Estamos deseando volver a recibirte en Irlanda cuando llegue el momento adecuado en el que podamos viajar de nuevo.
French Joyeuse Saint-Patrick à tous nos amis à l'étranger ! Nous nous attendons avec impatience de vous accueillir à nouveau en Irlande lorsque le moment de voyager à nouveau sera venu.
Italian Buon San Patrizio a tutti i nostri amici. Non vediamo l'ora di darvi il benvenuto in Irlanda quando torneremo a viaggiare.
German Happy St. Patrick's Day an alle unsere Freunde in Deutschland. Wir freuen uns, Sie bald wieder in Irland willkommen zu heiBen, wenn die Zeit zum Reisen wieder gekommen ist.
#HappyStPatricksDay
#GlobalGreening
#StPatricksDayAtHome