Not only is Monks Ballyvaughan Seafood Restaurant & Bar positioned on the scenic Wild Atlantic Way – it's also ideally placed for trips to some truly special local attractions and sightseeing treats.
What could be better than a day of discovery and exploration, topped off with a hearty lunch or dinner at Monks Ballyvaughan, as you reflect on your great adventures?
A quick five-minute drive from Monks Ballyvaughan takes you to one of the most spectacular natural wonders of our region – Aillwee Caves. Discovered in 1944, but offering up samples that are over 350 000 years old, Aillwee invites you to explore a magical underground world of caverns and caves, with over a kilometre of passages. Set high in the Burren mountain-side, the caves feature an underground river, a magnificent waterfall and some large stalactites and stalagmites. To round off your day, just next door is the Birds of Prey Educational Centre , home to beautiful eagles, falcons, hawks and owls. Enjoy a dramatic flying display with the beautiful Burren as backdrop – or how about a fascinating Hawk Walk?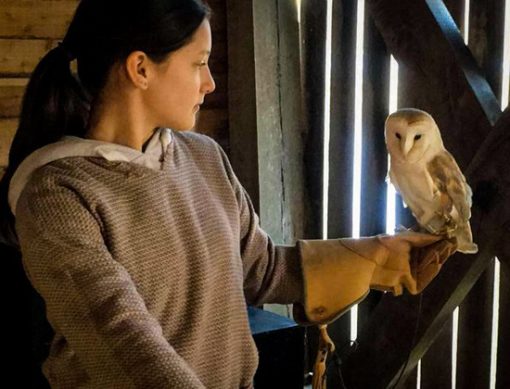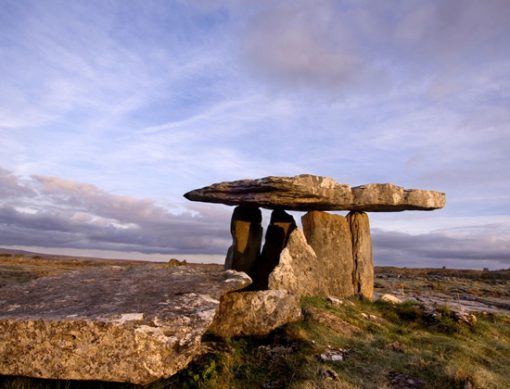 You can't visit this wonderful part of the world without experiencing the Burren, most especially, making a stop at Poulnabrone Dolmen – the oldest dated megalithic monument in Ireland. Built on the limestone pavement of the Burren, the tomb is a portal tomb, with the signature two large portal stones standing on either side of an entrance with a huge sloping capstone. Meaning 'hole of the sorrows', Poulnabrone was excavated in 1986 and the remains of 16 adults and children were discovered – buried there around 500 years ago. Standing alongside the Dolmen, stone age remains are everywhere and history truly comes alive.
Time, space and inspiration is what this little gem is all about. Beautifully set against the green landscape of Ballyvaughan, Newtown Castle dates back to the 16th Century. Standing empty for many years, its restoration was completed in 1194 and it is now the home of the Burren College of Art. Here students pursue their study of, and love for, art – through undergrad and summer school programmes. As well as a lecture theatre, library and photo lab, artists can enjoy their own dedicated studio space, while the onsite Gallery mounts regular exhibitions of student work. The Castle also hosts many story-telling sessions, talks and open events.
Whether you're a keen gardener or simply love the beauty and quiet of a garden paradise, you'll want to head for Caher Bridge Garden in Fanore – one of the gems featured in the book 'The 100 Best Gardens in Ireland'. It's a beautiful garden that has won many awards and is built around a rambling, restored riverside cottage – using a wealth of native plants and creative stonework. What was once just thick hazel and blackthorn scrub is now a treasure trove of snowdrops, daffodils and daylilies… woodland plants, ferns and hydrangea, to name just a few. You'll find the garden in Fanore, just 20 minutes from Ballyvaughan – and viewing is by appointment only.
Cliffs of Moher
A Signature Discovery Point, the Cliffs of Moher thrills over one million visitors every year and is truly the West of Ireland at its most ruggedly beautiful: combining panoramic views with geographical wonder, rich history and natural beauty. At their highest point, the Cliffs reach 214m (702 feet) and stretch for 8km (5 miles) as the crow flies – while the rocks that make up the Cliffs were formed over 300 million years ago. To stand on the cliff top and look out to the Aran Islands, Galway Bay and Connemara, is truly an incredible and humbling experience – a memory never to be forgotten. The Cliffs offer a host of walking trails – and are also home to 20 different species of birds, flowers, marine life and sea and land mammals. You might also like to experience the wonder from the sea – by taking a 360 degree boat trip around the Cliffs, leaving from nearby Doolin.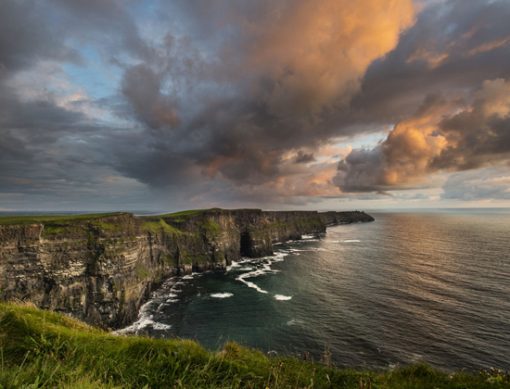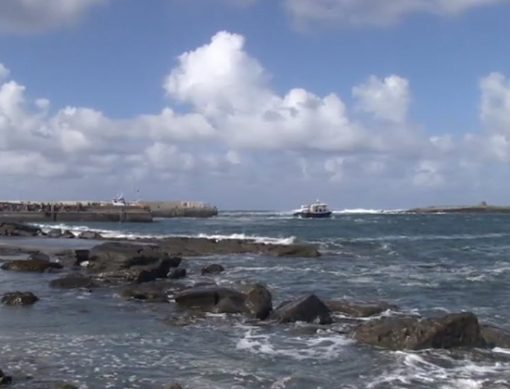 A small village with the biggest of Irish hearts and passion – that's Doolin, a picture postcard come to life. From Monks, it's a quick half hour to Doolin which is perched on the edge of the Wild Atlantic Way surrounded by some of the most breathtaking scenery you can imagine. It's a village of warmth and character, colour and curiosities – from brightly painted cottages to quaint traditional Irish pubs and local craft shops. Doolin is also the home of traditional Irish music – and there is song and craic in every bar and tavern most evenings. From cliff top walks and fine eateries to Atlantic cruises to the Aran Islands – Doolin has something for everyone.
Martello Tower
Just down the road from us you'll find our very own beautiful example of a Martello Tower – one of many towers which were built during the Napoleonic Wars in 1812-16, to protect the coastline against a French invasion. The Finavarra Tower is situated at Finavarra Point, designed to protect the north-eastern side of Ballyvaughan and the south-western entrance of the harbour in New Quay. Take a walk here, with the wind at your back and the sea stretched out before you – and feel connected to our country's rich and colourful past.
Gleninagh Castle
Positioned just a couple of miles north-west of Ballyvaughan, Gleninagh Castle is a very well-preserved 16th century tower house, standing guard over the northern shoreline of the Burren. It was built to be the stronghold of the O'Loughlins family – a powerful local clan known who ruled much of North Co Clare well into the late 19th Century and were seen as 'the Princes of the Burren'. The ruin is a beautiful example of an Irish tower house, with its typical features and details – and is well worth a visit while touring the west coast of Ireland.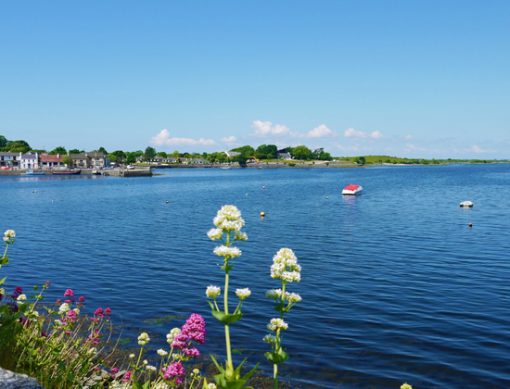 Kinvara
Kinvara is a quant sea village on the southern shores of Galway Bay – a delightful mix of shops, restaurants, bars and a beautiful view across Kinvara Bay. Kinvara's Dunguaire Castle has been described as one of the most 'enchanting and picture-perfect castles in the West of Ireland – with a waterside setting as the icing on the cake. The castle dates back to 1520 and has a colourful history – so be sure to stop by and explore. The village is also famous for the Cruinniu na mBad – a summer sea festival and vintage boat race that recalls a time when Kinvara was a thriving port and trade centre. Also look out for the early 19th century church which stands to the west of the village – housing restored paintings by Count de Basterot, a famous writer and traveller of the time.
Burren National Park
At Monks you are right on the doorstep of the magnificent Burren National Park – the smallest of six National Parks in Ireland and spanning around 250 square kilometres. The name 'Burren' comes from the Irish word Boíreann, meaning 'a rocky place'. This refers to the Karst landscape which is underlain by limestone slabs – which covered the whole of Ireland around 360 million years ago. This totally unique limestone pavement consists of miles of folding rock, hollows, tiers and pavements – truly a chance to experience 'the land before time'. The Burren is extraordinarily rich in natural fauna and flora – with Arctic and Alpine flowers growing as neighbours to Mediterranean plants. History and tales of all are everywhere: there are over 2 700 recorded monuments in the area – some dating back over 6 000 years.
The Burren is also an UNESCO Global Geopark which is internationally recognised place with unique geology, landscapes, history and culture. Geoparks are managed with a focus on education, conservation, sustainable tourism and community engagement.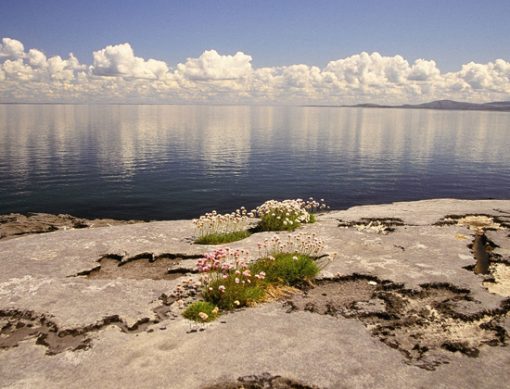 Delicate smoked salmon and rich, treacle bread is one of Ireland's great tastes – and nowhere brings this foodie pleasure alive quite like Burren Smokehouse. This is an Irish family-run producer of smoked fish – famous for its smoking and curing of salmon, mackerel, trout and eel. More than 30 000 visitors visit the Smokehouse each year to sample the delights and take a tasty piece of West Clare home with them. There's a beautiful visitor centre where you can choose everything from jams to honeys and fine wines, to complement your fish – even arranging to have your choice of goods shipped home as gifts. You'll find the Smokehouse in the village of Lisdoonvarna.
The Caherconnell Stone Fort is one of the Burren's premier tourist destinations – one of many in Ireland thought to have been inhabited from 400-1200 A.D and perhaps beyond. Just 1 km away from Poulnabrone Dolmen, this unique Irish ring fort gives you a fascinating glimpse into the past – with its beautifully-crafted dry stone walls and ancient stone-lined pathways that take you through the prehistoric site. You'll be able to watch the archaeologists at work, uncovering secrets of the past, and also enjoy graphic display areas, a virtual tour of the fort, touch screen presentations and craft shop. Not to be missed for history enthusiasts.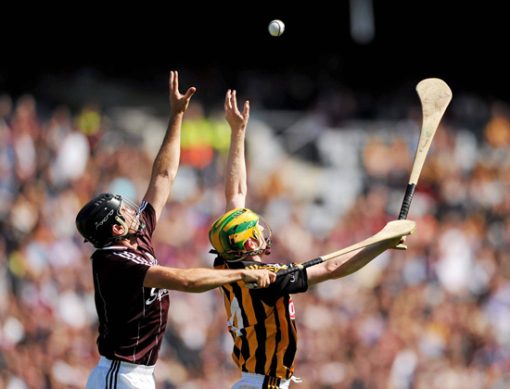 Discover a wonderful piece of Ireland's living history at this fascinating centre that celebrates the life and memory of the founder of the Gaelic Athletic Association (GAA) in 1884, Michael Cusack. Take a look at what the great man's early life was like, at the height of the Great Famine. Get up close and personal with one of the most colourful characters in Irish history – and find out how he grew the GAA to become the largest amateur sporting organisation in the world. You can enjoy a special guided tour and also watch an exciting new multimedia presentation in Cusack's original homestead.
From wild and soaring cliffs to cosy bays, from quaint rural villages to rush woodland and everything in between – the Wild Atlantic Way is every experience in one. This famous West coast tourism trail spans nine counties, three provinces and some 2 500 km – stretching from County Donegal's Inishowen Peninsula in Ulster, to Kinsale, County Cork in Munster. There are no less than 157 Discovery Points along the route – from the mighty Cliffs of Moher to the mystical Blasket Sound and the incredible Fanad Head – one of the most beautiful beaches in the world. Over 1000 attractions feature on the route, and there are more than 2 500 activities to keep every member of the family happy.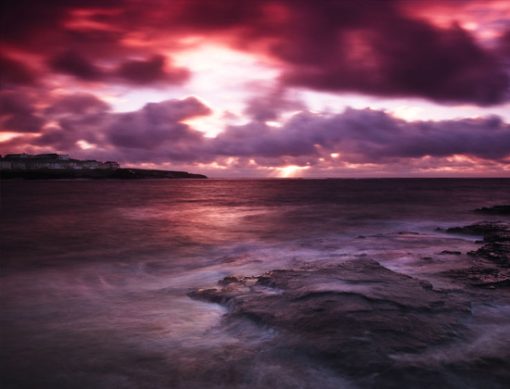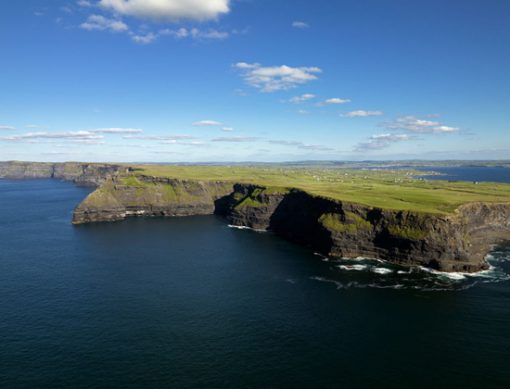 Discover More
Monks territory really is a world in one, with things to do, see, explore and enjoy every step of the way.
For more details visit: