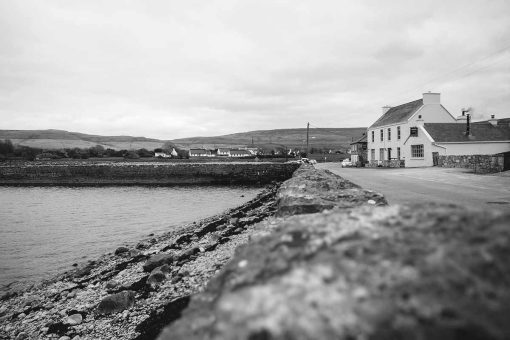 Looped winter walk with a great meal at the end
5 December 2019
The Irish Times kindly included Monks Ballyvaughan and the Burren in an article about nine looped winter walks around Ireland (with a great meal at the end).
The article include the Wood Loop Walk in Ballyvaughan. It read:

Want to get close and personal with the Burren without the challenge of crossing unforgiving limestone? If so, this almost entirely level walk traversing minor roads, green lanes, woodland tracks and field systems is just for you. Taking around two hours, it offers splendid views of the Burren's uniquely folded limestone layers and the surrounding terraced hills. Starting from Ballyvaughan, the route traverses a nearby valley, passing close by the splendid Aillwee Cave that, if you have enough time, is well worth a visit.
Afterwards, follow the arrows back to Ballyvaughan to sample fresh Atlantic seafood by the fire in the internationally renowned Monks Restaurant.
The Irish Times, by John G O'Dwyer